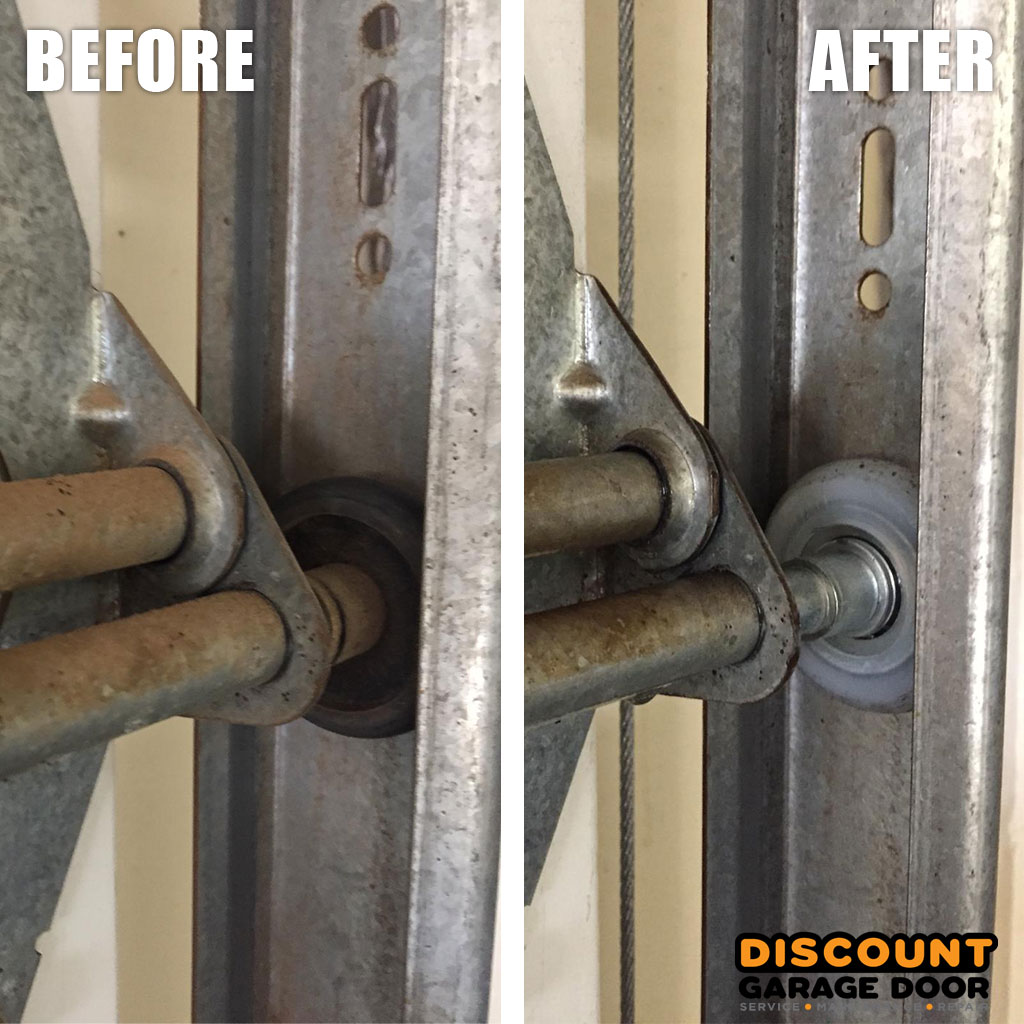 Garage Door Rollers & Hinges
Garage door not opening and closing smoothly? We can install new garage door track rollers and door panel hinges. We'll also adjust tracks and cables to make sure your garage door operates smoothly. Call now for garage door service, installation and repair.
Garage Door Roller Replacement
Is your garage door getting stuck in the tracks? If your garage door is slow opening, squeaking or getting stuck you may need to have the door rollers and hinges replaced. Old worn our rollers can cause your garage door to stop working and prevent your door from opening or closing. Ignoring the warning signs can cause extensive damage to the tracks, hinges and  door panels . Our garage door technicians can diagnose your garage door issues and make recommendations and repairs. We can quickly  get you garage door back on track and in proper working order!
Discount Garage Door Repair:
Garage door roller replacement
Replace garage door rollers and hinges
Replace and adjust garage door cables
Install either nylon or steel rollers
Adjust garage door roller tracks
Provide all garage door replacement parts
There are a few options available for garage door roller replacement parts. A 2" roller is the standard size used in mostly all garage doors. You can either install plain steel rollers or you can opt for smoother and quieter nylon garage door rollers with sealed ball bearings. (Nylon rollers are even available in a variety of colors!)  Roller replacement parts are affordable, especially considering their importance in keeping your expensive garage door system in proper working condition. Regular maintenance is recommended, not only to prevent more costly repairs, but also for your safety.
If your garage door isn't opening and closing smoothly and is making unusual grinding noises, don't wait for the problem to worsen, call us now!